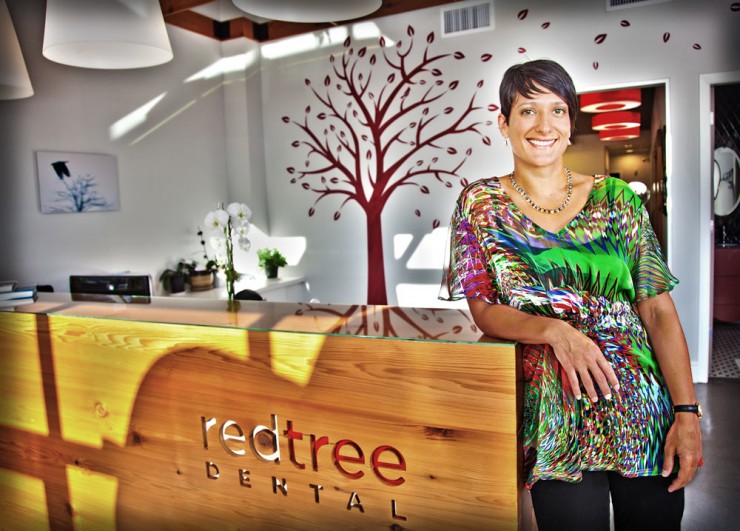 Meet Dr. Anita Jain
Dr. Jain grew up in Calgary and graduated from the University of Alberta School of Dentistry in 2006, with honours and several prestigious awards for her clinical skill and community involvement. During the first five years of her dental career she worked as an associate at several clinics, learning from other professionals and developing her own approach to providing ethical, comprehensive dental health care. She spent a year and a half as the sole dentist in the town of Logan Lake, BC, where she gained a tremendous amount of experience and received the mentorship of Dr. Doug Takahashi in Kamloops, one of Canada's foremost practitioners in implant dentistry.
Before and during dental school Dr. Jain took several trips to Nicaragua as a dental volunteer, both alone and with the Canadian organization Kindness In Action, which sends groups all over the world to provide emergency dental care to impoverished communities.
Dr. Jain has been a clinical instructor at the UBC Dental School and has volunteered extensively at the Vancouver Downtown Eastside Dental Clinic. Currently Dr. Jain also operates the dental clinic at the George Derby Centre, a long-term geriatric care facility primarily for Canadian War Veterans, many of whom served in WWII.
Dr Jain is committed to continued learning and skill development in the field of dentistry and is a member of the Vancouver Oral Implantology Surgical Study Club under the mentorship of Dr. Don Anderson. She is a Fellow of the International Congress of Oral Implantology in recognition of her training under the Misch International Implant Institute.
Dr. Jain opened Redtree Dental in 2011 as her dream practice and the embodiment of her passion for excellence in dentistry and the provision of top-level care and comfort for her patients.
I am committed to continuing dental education, which allows my staff and I to expand our skills and keep current on technological advances. I am dedicated to providing you and your family with the best dental care possible.